António Alberto da Silva Francisco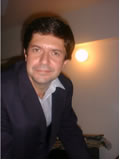 Director de Investigação
Áreas de trabalho
Investigação de cenários e oportunidades de crescimento e desenvolvimento económico, com destaque para a identificação de modelos e estratégias de acumulação de capital configuradores de padrões específicos de protecção social, no contexto do multiverso económico prevalecente em Moçambique.
Projectos de investigação
Sala de Aula Virtual
Plataformas de trabalho para ensino e investigação, individual ou em grupo.
Os Wikis aqui indicados são os que se já se encontram activos e de acesso público, quer por adesão directa livre ou por convite.
| | |
| --- | --- |
| | Este espaço reúne e gere conteúdos formativos leccionados na Faculdade de Economia da Universidade Eduardo Mondlane (UEM), nomeadamente as disciplinas leccionadas no MESTRADO EM ECONOMIA DO DESENVOLVIMENTO (MED, VII Edição) – Economia dos Sectores Sociais – CURSO DE LICENCIATURA – Economia de Desenvolvimento (EcoDev) e Seminários de Investigação. Neste espaço procura-se tirar o melhor proveito da poderosa capacidade do Moodle, como plataforma modular que permite adicionar novos blocos e funcionalidades desenvolvidas pela comunidade 'open-source' ou por terceiros. |
Educação
Doutorado em Demografia em Dezembro de 1997, pela Australian National University (ANU), Research School of Social Sciences (RSSS), Canberra, com a tese submetida em 1996 intitulada: 'Considerations for a two-sex demography: when, why and how should both sexes matter to demography?' (em PDF).
Em 1989 adquiriu o grau de Mestre em Demografia (M.A.), na Australian National University (ANU), Canberra.
Em 1987 obteve o grau de Licenciatura em Economia, na Universidade Eduardo Mondlane (UEM), Maputo, com a tese 'A Produção e a comercialização de hortofrutícolas da zona suburbana para a Cidade de Maputo no contexto da liberalização dos preços'.
Em 1981 obteve o grau de Bacharelato em Economia (Maputo, UEM).
Resumo do percurso profissional
Nascido em 1958, em Quelimane, Moçambique. É um dos membros fundadores do IESE, Professor Associado da Faculdade de Economia e docente da Universidade Eduardo Mondlane, desde 1981.
Em 1977 saiu de Quelimane para Maputo, integrado no primeiro grupo de estudantes conhecido por "Geração 8 de Março" (Wiki em construção, http://grupo8demarco.wetpaint.com) na sequência da interrupção do ensino pré-universitário em todas as províncias, excepto em Maputo. Em 1981, iniciou a carreira profissional e académica como monitor da Faculdade de Economia da UEM.
Ao longo das duas décadas e meia passadas leccionou vários cursos, com destaque para as seguintes disciplinas: Economia Política, Estatística Aplicada, Economia Africana, Política de População, Desenvolvimento Económico e Economia do Desenvolvimento.
Após concluir a Licenciatura em Economia em 1987, partiu para Canberra, Austrália, onde tirou o Mestrado em Demografia na Universidade Nacional da Austrália (Australian National Unversity- ANU). Voltou a Moçambique, para leccionar e realizar pesquisa, entre 1990 e meados de 1993.
Regressou a Canberrra com uma bolsa de estudos atribuída pela Universidade Nacional Austrália, para realizar o Doutoramento com especialidade em Demografia. Entre 1995 e 1997, enquanto preparava a Tese de Doutoramento, leccionou duas disciplinas no Graduate Studies in Demography Program da ANU. Desde meados da década de 1980 tem-se envolvido na concepção, organização, gestão e implementação de projectos de investigação interdisciplinar, como Chefe de equipas de investigação, Consultor Sénior, Co-director e Investigador Principal.
Foi coordenador técnico e autor principal dos Relatórios Nacionais de Desenvolvimento Humano 1989 e 1999, tendo deixado a equipa na sequência da censura político-intelectual a que o Relatório de 1999 foi submetido pela entidade executora do mesmo.
Foi autor principal de alguns que acabaram por ser convertido em políticas governamentais, nomeadamente a Política Nacional de População (Aprovada pelo Conselho de Ministro de Abril 1999) e a Estratégia de Desenvolvimento Rural (aprovada pela Conselho de Ministros de Novembro 11, 2007).
Em 2007, durante as suas férias sabáticas como Professor Auxiliar, liderou a equipa técnica de pesquisa constituída pela Fundação para o Desenvolvimento da Comunidade (FDC), para a elaboração da primeira estimativa do Índice da Sociedade Civil (ISC2007) em Moçambique.
Após ter integrado o grupo fundador do Instituto de Estudos Sociais e Económicos (IESE), inaugurado em 19 de Setembro de 2007, passou a integrar a equipa do IESE, como um dos Directores de Investigação.
Publicações relevantes (em actualização)
Recentes
Livros
 2015
 2015
2014
2013.
(com Luís de Brito, Sérgio Chichava and Carlos Castel-Branco). Desafios para Moçambique, 2013 [Challenges for Mozambique, 2013]. IESE: Maputo
2012.
(com Luís de Brito, Sérgio Chichava and Carlos Castel-Branco). Desafios para Moçambique, 2012 [Challenges for Mozambique, 2012]. IESE: Maputo
2011.
(com Luís de Brito, Sérgio Chichava and Carlos Castel-Branco). Desafios para Moçambique, 2011 [Challenges for Mozambique, 2011]. IESE: Maputo
2010a.
(com Carlos Castel-Branco, Luís de Brito e Sérgio Chichava,organizadores). Economia Extractiva e Desafios de Industrialização em Moçambique. IESE: Maputo.
2010b.
(com Carlos Castel-Branco, Luís de Brito e Sérgio Chichava, organizadores). Pobreza, Desigualdade e Vulnerabilidade em Moçambique. IESE: Maputo.(em PDF)
2010c.
(com Carlos Castel-Branco, Luís de Brito e Sérgio Chichava, organizadores). Protecção Social: Abordagens, Desafios e Experiencias em Moçambique. IESE:Maputo.(PDF)
2010d.
(com Luís de Brito, Sérgio Chichava and Carlos Castel-Branco). Desafios para Moçambique, 2010 [Challenges for Mozambique, 2010]. IESE: Maputo
2009a.
(with Luis de Brito, Carlos Castel-Branco e Sérgio Chichava, editors). Southern Africa and Challenges for Mozambique. IESE: Maputo
2009b.
(com Luís de Brito, Carlos Castel-Branco e Sérgio Chichava, organizadores). Cidadania e Governação em Moçambique. IESE: Maputo
2009c.
(with Luís de Brito, Carlos Castel-Branco e Sérgio Chichava, editors). Reflecting on Economic Questions. IESE: Maputo

2008b.

Civil Society Mozambique 2007. Mozambique Civil Society Within: Evaluation, Challenges, Oportunities and Action. António Francisco, Albertina Mucavele, Paula Monjane e Sonia Seuane. April 2008. Maputo: Fundação para o Desenvolvimento da Comunidade (FDC) (PDF).

2008a.

Índice da Sociedade Civil em Moçambique 2007. A Sociedade Civil Moçambicana por Dentro: Avaliação, Desafios, Oportunidades e Acção. António Francisco, Albertina Mucavele, Paula Monjane e Sonia Seuane. Abril 2008. Maputo: Fundação para o Desenvolvimento da Comunidade (FDC).(PDF). Apresentação PowerPoint do Lançamento do livro mais adiante (PDF).

2007.

Estratégia de Desenvolvimento Rural (EDR), Coordenador técnico e autor principal, equipa técnica constituída pela Direcção Nacional de Promoção do Desenvolvimento Rural, com apoio do Programa das Nações Unidas para o Desenvolvimento (PNUD/UNCDF). A EDR foi aprovada pelo Conselho de Ministros a 11 de Setembro de 2007. Maputo: Ministério da Planificação e Desenvolvimento. (http://www.mpd.gov.mz/documents/estrategie_d_rural.pdf).
1999.

Relatório Nacional de Desenvolvimento Humano 1999. Moçambique, Crescimento Económico e Desenvolvimento Humano: Progressos, Obstáculos e Desafios.PDF), (Em Inglês, PDF).

(coordenador técnico e autor principal). Maputo: Programa das Nações Unidas para o Desenvolvimento (PNUD). (z); (Em Português,

1998.

Relatório Nacional de Desenvolvimento Humano 1998. Moçambique, Paz e Crescimento Económico: Oportunidades para o desenvolvimento humano.http://hdr.undp.org/reports, http://www.undp.org.mz/undp_nhdr.htm). (Em Português, PDF).

(coordenador técnico e autor principal). Maputo: Programa das Nações Unidas para o Desenvolvimento (PNUD)

1987.

Estudo do Sistema de Mercado de Hortícolas e Frutas e Impacto da Liberalização dos Preços (Study of the System of Marketing of Vegetables and Fruit and the Impact of Liberalization of Prices). Report presented to the Government of Mozambique and the World Bank. António Francisco, Ana M. Ribeiro, Marina Pancas and Belmiro Baptista. Maputo. Resumo em Ingles. (PDF)
Publicações no IESE
| | |
| --- | --- |
| 2012a. | "Moçambique e a Explosão Demográfica": Somos Muitos? Somos Poucos? – IDeIAS Nº45 (PDF) |
| 2012b. | Estado e Informalidade: Como Evitar a "Tragédia dos Comuns" em Maputo? – IDeIAS Nº41 (PDF) |
| 2011a. | Em que Fase da Transição Demográfica está Moçambique? – IDeIAS Nº33 (PDF) |
| 2011b. | Enquadramento Demográfico da Protecção Social em Moçambique – Cadernos IESE nº6 (Março).(PDF) |
| 2011c. | (com Rosimina Ali)A Problemática da Protecção Social e da Epidemia do HIV-SIDA no Livro Desafios para Moçambique 2011 – IDeIAS Nº36 (PDF) |
| 2011d. | (com Gustavo T.L. Sugahara) Envelhecimento Populacional em Moçambique: Ameaça ou Oportunidade? /Population Ageing in Mozambique: Threat or Opportunity – IDeIAS Nº37 (PDF-português) (PDF-English) |
| 2010a. | Crescimento Demográfico em Moçambique: Passado, Presente… que Futuro? – IDeIAS Nº28 .(PDF) |
| 2010b. | Pobreza em Moçambique Põe Governo e seus Parceiros entre a Espada e a Parede – IDeIAS Nº31 .(PDF) |
| 2010c. | (com Rosimina Ali e Yasfir Ibraimo)Protecção Social Financeira e Protecção Social Demográfica: Ter muitos filhos, principal forma de protecção social em Moçambique? – IDeIAS Nº32 (PDF) |
| 2009. | Protecção Social no Contexto da Bazarconomia de Moçambique – IDeIAS Nº15 (PDF) |
| 2008a. | Conceptualização e Mapeamento da Pobreza – IDeIAS Nº1 (PDF) |
| 2008b. | Sem Surpresas: Abstenção Continua Maior Força Política na Reserva em Moçambique… Até Quando? – IDeIAS Nº6 (PDF) |
Artigos em refereed journals e capítulos/artigos em Livros
| | |
| --- | --- |
| 2006. | "Economic Development: From the 1960s to 2000", in Law and Justitice in a Multicultural Society: The Case of Mozambique, edited by Boaventura de Sousa Santos, João Carlos Trindade and Maria Paula Meneses, Council for the Development of Social Science Research in Africa (CODESRIA), Dakar, pp. 91-99 (PDF) |
| 2003b. | "MOZAMBIQUE: Controversies over Human and Regional Development" in Between integration and exclusion – Impacts of Globalization in Mozambique, Nepal, Tanzania and Vietnam, edited by Juhani Koponen, Institute of Development Studies (IDS), University of Helsinki, pp. 39-71. (PDF) |
| 2003a. | 'Reestruturação económica e desenvolvimento", in Boaventura de Sousa Santos e João Carlos Trindade (Org.), Conflito e Transformação Social: Uma Paisagem das Justiças em Moçambique. Porto, Edições Afrontamento: 141-178. (PDF). |
| 2002. | 'Evolução da Economia de Moçambique da Colónia à Transição para a Economia de Mercado', in Cássio Rolim, António S. Francio, Bruce Bolnick e Per-Ake Anderson, eds., A Economia Moçambicana Contemporânea – Ensaios. Gabinete de Estudos, Maputo: Ministério do Plano e Finanças: 15-43. |
| 1995. | Land Markets, Employment, and Resource Use in the Peri-Urban Green Zones of Maputo, Mozambique: A Case Study of Land Market Rigidities and Institutional Constraints to Growth'. Roth, Michael, Steve Boucher and António Francisco. Land Tenure Centre. Madison: University of Wisconsin-Madison. LTC Research Paper 123 (1º published in October 1995), http://www.ies.wisc.edu/ltc/webpubs.html. (PDF) |
| 1994. | 'Legal uncertainty, land conflicts and tenure insecurity in the peri-urban areas of Maputo'. Steve Boucher, António Francisco, Laurel Rose, Michael Roth, and Fernanda Zaque. Paper presented at the Second National Land Conference in Mozambique, Maputo, 25-27 May 1994. LTC Research Paper 121 (first published in January 1995), http://www.ies.wisc.edu/ltc/rp121.pdf (PDF). |
| 1993. | The Banco Popular de Desenvolvimento (BPD) and Formal-Informal Financial Market Linkages in Maputo, Mozambique. Douglas H. Graham and António Francisco. Sponsored by the U.S. Agency for International Development. Columbus: The Ohio State University. |
| 1992. | Residential and Agricultural Land Disputes in Maputo. Laurel Rose, Steve Boucher, António Francisco, Fernanda Zaqueu and Michael Roth. Land Tenure Center. Madison: University of Wisconsin |
| 1991. | Peri-Urban Baseline Research Results: Maputo, Mozambique. Final Report to USAID Mission. Douglas H. Graham, Irae Baptista Lundin de Coloane, António Francisco, William Nall, Mindy Walker, and Paul Jenkins (PDF) |
Artigos em non-refereed journals e semanários
| | |
| --- | --- |
| 2008b. | Sem Surpresas: Abstenção Continua Maior Força Política na Reserva em Moçambique… Até Quando? , IDeIAS 6, 02 Setembro 2008, António Francisco. Instituto de Estudos Sociais e Económicos (IESE). (PDF). |
| 2008a. | Conceptualização e Mapeamento da Pobreza. IDEIAS 1, 01 de Setembro 2008 António Francisco e Rosimina Ali. Instituto de Estudos Sociais e Económicos (IESE). (PDF) |
| 2007b. | Revolução Verde em Moçambique: Será Possível, Provável ou Viável no Contexto das Estratégias Actualmente Dominantes? Artigo para a Conferência sobre o Desenvolvimento Agrário: Estratégia de desenvolvimento Agrário no Contexto da Revolução Verde – Oportunidades para o Empowerment das Comunidades Rurais em Moçambique, Maputo 17-18 de Agosto, Fundação para o Desenvolvimento da Comunidade (FDC) – Artigo (PDF); Apresentação PowerPoint (PDF). |
| 2007a. | Sociedade Civil, PES e Orçamento Provincial de Inhambane 2007: Qual o contributo do PESE e do orçamento provincial no combate à pobreza? Workshop da FOPROI, financiado pela Irish Cooperation, Cidade de Inhambane, 24 de Agosto 2007 (PDF). |
| 2001. | 'O Desenvolvimento Humano em Moçambique está a piorar! Evidências trágicas contrariam Relatório do PNUD)", in Savana June 22, Maputo, pp. 16-17, and Savana June 29, 2001, Maputo, pp. 16-17 (PDF); versão em inglês Human Development in Mozambique-getting worse (PDF). |
| 1999b. | 'Economic growth, with our without human development?' in Savana Nº 339 (July 7), Maputo, pp. 16-17. (PDF) |
| 1999a. | "Calamidade e dívida moral: de Chissano aos intelectuais", in Savana de 10 de Março de 1999, Maputo. (PDF) |
| 1995. | 'Beyond and for the family: importance and implications of a gender-generational approach with special reference to the Asia Pacific Region', in The Family: Asia Pacific Perspective, ed. Venkat Rao Pulla, Centre for Southeast Asian Studies. Darwin: Northern Territory University.(PDF) |
| 1991. | Preparação duma bibliografia anotada para o Land Tenure Centre (LTC), University of Wisconsin-Madison, a qual reuniu 487 itens sobre a evolução dos sistemas de posse da terra em Moçambique. |
| 1990. | 'Sobre a Necessidade duma Abordagem Alternativa da Evolução da População Moçambicana' (On the Need of an Alternative Approach of the Evolution of Mozambican Population). Gazeta Demográfica 5 (May), pp. 3-50. |
| 1989. | 'Por uma Integração da Variáveis Demográficas na Planificação do Desenvolvimento de Moçambique' (Towards the Integration of Demographic Variables in Development Planning: Mozambique). Gazeta Demográfica 4 (June), pp. 3-34 |
Artigos de investigação
| | |
| --- | --- |
| 2012a. | "Moçambique e a Explosão Demográfica": Somos Muitos? Somos Poucos? (PDF) |
| 2012b. | Por que o PARP Existe em Moçambique? – Versão completa do artigo publicado no Semanário Canal de Moçambique (PDF) |
| 2008c. | Trabalho em progresso – "Conceptualização da Pobreza e Desenvolvimento em Moçambique" – Apresentação e artigo de discussão (ainda em elaboração) no âmbito do projecto comum de investigação no IESE, intitulado "Dinâmicas da Pobreza e Desenvolvimento em Moçambique". Apresentação Powerpoint (PDF ). |
| 2008b. | Trabalho em progresso – "A questão dos tarifários bancários em Moçambique", 1º Artigo de discussão, que será divulgado brevemente, que apresenta os primeiros resultados do projecto "Conta das Contas Bancárias" e levanta questões relevantes para futura análise e investigação. |
| 2008a. | Iniciativa Mais Caju Mçambique: Desafio e Visão. Proposta de fomento do caju como produto estratégico nacional, pelo papel estruturante e catalisador que pode desempenhar no desenvolvimento da economia rural moçambicana e comabte à pobreza absoluta. Concept Paper preparado por António Francisco para a Fundação Joaquim Chissano (FJC), em colaboração com Eliana barrenho (Lic.) da GAPI Sociedade de Investimento (GAPI-SI). O "Concept paper" deverá ser tornado público dentro em breve como parte da Iniciativa FJC-GAPI "Mais Caju Moçambique".(PDF) |
| 2007b. | Poverty Observatory in Mozambique: Final Report (Observatório da Pobreza em Moçambique). http://www.gersterconsulting.ch/docs/Mozambique-Poverty-Report.pdf |
| 2007a. | Poverty Ovservatory in Mozambique – Interviews, Meetings and Additional Material , Report 2. http://www.gersterconsulting.ch/docs/Mozambique-Poverty-Report-2.pdf |
| 2006 | "Impacto da Economia Informal na Protecção Social, Pobreza e Exclusão: A Dimensão Oculta da Informalidade em Moçambique António A. S. Francisco (Team Leader) and Margarida Paulo. The International Labour Organization (ILO) for the project " Fight against Social Exclusion" (STEP/Portugal), involving Cruzeiro do Sul in Mozambique and the Centre for African Studies Studies of the ISCTE (Superior Labour and Business Institute) in Portugal (http://www.iid.org.mz/impacto_da_economia_informal.pdf). (PDF). |
| 2004 | 'As características socio-económicas dos distritos compostos com postos de vigilância epidemiológica do HIV/SIDA e sua influência na taxa de prevalência do HIV em Moçambique', Carlos Arnaldo e António Francisco, artigo preparado para o Workshop sobre os Determinantes do HIV/SIDA em Moçambique, projecto de pesquisa realizado pelo CEP-UEM e financiado pelo POLICY GROUP International. (PDF) |
| 2003c. | 'Fuel Tax in Mozambique, a Poverty and Social Impact Analysis (PSIA) aiming at providing a clearly structured analysis on the impact of policy changes on different socio-economic groups, including the poor. Kit Nicholson, Bridget O'Laughlin, António Francisco e Virgulino Nhate, Oxford Policy Management Ltd. www.prspsynthesis.org (DFID) e www.worldbank.org/poverty/psia/ (WB). (PDF). |
| 2003b. | "MOZAMBIQUE 2003: An Assessment of the Potential for Conflict", prepared by Luís de Brito, António Francisco, João C. Pereira, Domingos do Rosário, for the Population Studies Centre of the Eduardo Mondlane University, commissioned by USAID.(PDF). Apresentação.(PDF). |
| 2003a. | Director of the "Study of HIV/AIDS Impact on Human Resources of the Mozambique Ministry of Health" (MOH) commissioned by the Futures Group International and the Mozambique Ministry of Health. (PDF). |
| 1996 | Knibbs: a pilgrim of a new world in demographic theory. A chapter from a PhD Thesis: entitled 'Considerations for a two-sex demography: when, why and how should both sexes matter to demography?, Canberra, April 1996 (Not published). (PDF) |
| 1991 | Bibliografia Anotada Multidisciplinar sobre População e Desenvolvimento em Moçambique (Annotated Multidisciplinary Bibliography on Population and Development in Mozambique). Série População e Desenvolvimento, Nº 4, Direcção Nacional de Estatística. Maputo: Comissão Nacional do Plano. |
Prefácios e Recensões críticas de livros
| | |
| --- | --- |
| 2008b. | Apresentação do livro Agricultura e Desenvolvimento em África, de João Mosca, Instituto Piaget, Lisboa 2008, ISBN: 978-972-771-963-1 http://www.iese.ac.mz/lib/noticias/JMosca_Agricultura_e_Desenvolvimento_em_Africa_Apresentacao_do_livro.pdf. |
| 2008a. | Apresentação do livro Protecção Social em Moçambique: Uma Rede Furada de Protecção Social de Samuel Quive, Fundação Friedrich Ebert Allen Lane, Maputo Maputo 2008. http://www.iese.ac.mz/lib/noticias/Quive_Proteccao_social_em_Mocambique_rede_furada_Apresentacao_do_livro11.09.08.pdf. |
| 2007. | "Prefácio" ao livro Fecundidade e seus Determinantes Próximos em Moçambique. Uma análise dos níveis, tendências, diferenciais e varição regional, Carlos Arnaldo. Maputo: Textos Editores.(PDF) |
| 2005. | Recensão crítica do livro A Economia Política do Orçamento em Moçambique, Tony Hodges e Roberto Tibana, Lisboa: Principia, 208p., il., tabs., grafs. ISBN: 972-8818-50-5, para Africa Review of Books (ARB) da CODESRIA, Special Issue Dezembro 2005., pp. 13-14, http://www.codesria.org/Links/Publications/ review_books/ dec05.htm. (PDF, Inglês), (PDF, Português) |
| 2004. | Recensão crítica do livro Regionalism and Uneven Development in Southern Africa: The Case of the Maputo Development Corridor, Editado por Fredrik Söderbaum and Ian Taylor, para African Development, CODESRIA (publicado?). (PDF) |
Teses e dissertações académicas
| | |
| --- | --- |
| 1996. | Tese de Doutaramento em Demografia: Considerations for a two-sex demography: when, why and how should both sexes matter to demography? Submitida em Fevereiro de 1996, Department of Demography, ANU, Canberra (PDF) |
| 1989. | Dissertação de Mestrado em Demography: Towards a Demographic Theory of General Unification: An Alternative Overview of the Evolution of the Mozambican Population. National Centre for Development Studies, Canberra. |
| 1987. | Tese de Licenciatura em Economia: A Produção e a Comercialização de Hortofruticolas da Zona Suburbana para a Cidade de Maputo no Contexto da Liberalização dos Preços. Faculdade de Economia, UEM, Maputo. |
Aulas e Seminários Académicos
| | |
| --- | --- |
| 2008b. | Bazarconomia de Moçambique: Economia de Sofala e Desafios. Seminário Sobre a Economia de Sofala, realizado pela Universidade Jean Piaget de Moçambique, Beira (Inhamízua), a 23 e 24 de Setembro. A apresentação subordinou-se ao tema "Economia de Sofala e Desafios". (PDF) |
| 2008a. | Conceptualização da Pobreza: Mapeamento dos Conceitos, Índices, Modelos e Abordagens. Projecto de Investigação do IESE, Seminário dos Investigadores do IESE, António Francisco & Sofia Amarcy, Maputo, 23-05-2008.(PDF) |
| 2007b. | Moçambique no 1º Quarto do Século XXI: Projecções e Cenários Possíveis do Crescimento e Desenvolvimento Económico em Moçambique 2000-2025. Conferência Inaugural do Instituto de Estudos Sociais e Económicos (IESE), 19 de Setembro de 2007, Maputo. (PDF) |
| 2007a. | Apresentação intitulada "Revolução Verde em Moçambique: É possível, viável e sustentável no contexto das estratégias de desenvolvimento rural dominantes em Moçambique?" Conferência sobre o Desenvolvimento Agrário em Moçambique. Fundação para o Desenvolvimento da Comunidade (FDC), Maputo, 17-18 Agosto de 2007 (PDF) |
| 1997 | 'Misconceptions concerning the African process of marriage: empirical, theoretical and methodological challenges'. Paper presented with Joseph Pitso at the '1997 African Studies Conference', Canberra, Australian National University, 25-27 September 1997. |
| 1996 | 'Graunt's Observations: the first and most influential book ever written in demography', Demography seminars, Demography Program, Research School of Social Sciences, 20 April 1996.(PDF) |
| 1994c. | 'Emerging land market and land conflicts in the peri-urban Green Zones of Maputo: the discord between law and practice'. Michael Roth, António Francisco, and Steve Boucher. Paper presented at the Second National Land Conference in Mozambique, Maputo, 25-27 May 1994.(PDF) |
| 1994b. | 'Why demography treats men as a dispensable sex: the sex ratio and the search for the origin of the one-sex theory', presented at the Seventh National Conference of the Australian Population Association, Australia's Population Towards the 21st Century, Canberra 21-23 September. |
| 1994a. | 'Beyond and for the family: importance and implications of a gender-generational approach with special reference to the Asia Pacific Region', presented at the Conference on Families and the Future – Conference on issues relating to families in the Asia Pacific Region, Darwin, Australia, 26-28 June. |
| 1992 | 'Strategic Overview of the Key Themes in Mozambican Urban Research Over The Last Three Decades', presented with Paul Jenkins, Isabel Casimiro, and Ana Loforte at the Research Workshop on the Southern African City, June 12-14th, Johannesburg: University of the Witwatersrand. |
| 1989 | 'Towards a Demographic Theory of General Unification: An Alternative Overview of the Evolution of the Mozambican Population', presented at the Conference of African Studies Association of Australia and Pacific, Sydney, 30 Nov. to 2 Dec. 1989. |
Comunicações em Conferências, Seminários e Workshops
| | |
| --- | --- |
| 2017a. | Participação Cidadã e Inclusão Social em Moçambique: Quem? Porquê? Para quê? Como? (Apresentação) |
| 2017b. | Participação Cidadã e Inclusão Social em Moçambique: Quem? Porquê? Para quê? Como? (PDF) |
| | |
| --- | --- |
| 2009a. | Bazarconomia da Protecção Social em Moçambique na primeira Década do Século XXI: Venenos do passado, remédios do presente, futuro enfeitiçado?. II Conferência do IESE. (PDF) |
| 2009b. | (com Rosimina Ali) Como é que a Pobreza é Projectada e Percebida a Partir das Janelas Virtuais da Internet? Resultados de uma Pesquisa a 150 Websites. II Conferência do IESE. (PDF) |
| 2008b. | Apresentação do livro Índice da Sociedade Civil em Moçambique 2007. A Sociedade Civil Moçambicana por Dentro: Avaliação, Desafios, Oportunidades e Acção. Avaliação, desafios, oportunidades e acção. Powerpoint apresentação por António Francisco (PDF). |
| 2008a. | Key Triggers and Constraints for Civic Action in Mozambique: Bad Things Come in Three". Regional Workshop on Civil Society Building, Civil Action for Poverty Eradication, Johannesburg, 22-23 April 2008 (PDF). |
| 2007e. | Apresentação do ISC 2007: A Sociedade Civil Moçambicana por Dentro: avaliação, desafios, oportunidades e acção, Seminário Nacional, 4-6 de Dezembro de 2007 (PDF) |
| 2007d. | Sociedade Civil, PES e Orçamento Provincial de Inhambane 2007: Qual o contributo do PESE e do orçamento provincial no combate à pobreza? Workshop da FOPROI, financiado pela Irish Cooperation, Cidade de Inhambane, 24 de Agosto 2007 (PDF). |
| 2007c. | Reforma da Estratégia de Política Salarial na Função Pública em Moçambique. Estratégia Geral da Reforma Salarial: 2006-2015, Apresentação na UTRESP_Reforma da Política Salarial na Função Pública, 24.07.07 (em PDF) |
| 2007b. | Priorização da Acção da FAO em Moçambique 2007-2010: Ajudar a construir um Moçambiquem sem fome. Apresentação no seminário da FAO, 05.02.2007. Organização das Nações Unidas para a Agricultura e Alimentação (FAO). |
| 2007a. | Alianças e Parcerias no Combate à Pobreza em Moçambique: Cidadãos como Parceiros do Governo? Ciclo de Debates "Parcerias e Desenvolvimento Local: Lições e Experiências, Nacionais no Combate à Pobreza. Março 2007. Fundação para o Desenvolvimento da Comunidade (FDC). |
| 2006b. | "O contributo da Estratégia de Desenvolvimento Rural (EDR) na operacionalização do PARPA II: oportunidades, constrangimentos e desafios" (Seminar promovido pela FDC (The Community Development Foundation), GMD (Mozambican Debt Group) Kepa. (PDF) |
| 2006a. | Reforma Salarial na Função Pública, Moçambique (Public reform salary policy) . Relatório Final com Francisco Fernandes, Susana Toscano and José Sulemane. Seminários baseados no trabalho preparado para UTRESP, a 15 de Junho, 2006, e para a Autoridade da Função Pública em 24 de Julho 2006. (PDF) |
| 2005d. | 'Desenvolvimento da Metodologia do PARPA II: Bibliografia Relevantes para o PARPA II', Direcção Nacional do Plano e Orçamento (DNPO), Mistério do Plano e Finanças, Workshop 17 Fevereiro 2005. (PDF) |
| 2005c. | 'Desenvolvimento da Metodologia do PARPA II: Papel e Funções do PARPA no Sistema de Planeamento', Direcção Nacional do Plano e Orçamento (DNPO), Mistério do Plano e Finanças, Workshop 17 Fevereiro 2005. (PDF) |
| 2005b. | 'Desenvolvimento da Metodologia para o PARPA II: QUESTÕES DE CONTEÚDO. Direcção Nacional do Plano e Orçamento (DNPO), Mistério do Plano e Finanças Workshop de 17 Fevereiro 2005. (PDF) |
| 2005a. | "Por uma estratégia de desenvolvimento rural viável e adequada para Moçambique" (October 6, 2005) (PDF); e "Por uma estratégia de desenvolvimento rural adequada e viável para Moçambique (2006-2020 – Draft 1 Documents discussed at several seminars for international partners, the technical the FAO Policy Assistance, and Sustainable Rural Development Divisions at the Ministry for Planning and Development. (PDF) |
| 2000 | Perfil Provincial de Pobreza e Desenvolvimento Humano (Provincial Profile on Poverty and Human Development) for each of the 11 administrative provinces of Mozambique. Maputo: Department of Macroeconomic Programming in the Ministry of Planning and Finance. |
| 1999b. | 'Desenvolvimento Humano em Moçambique', Seminário na Faculdade de Economia, UEM, 25 de Maio 1999. (PDF) |
| 1999a. | 'Economic integration of Mozambique in the IOR-ARC region'. António Francisco e José Chichava. Paper presented at the Seminar on Trade and investment issues in the IOR-ARC region, Maputo, 26-27 March 1999. (PDF) |
Trabalhos de Consultoria
| | |
| --- | --- |
| 2007b. | (April-Dezembro) – Pesquisa sobre o Índice da Sociedade Civil, como investigador técnico especialista; direcção da pesquisa secundária e duas pesquisas primárias, um inquérito nacional ao cidadão (4015 inquiridos) e um inquérito nacional à organizações da sociedade civil (amostra de 500 organizações inquiridas) realizada pela FDC (Fundação para o Desenvolvimento da Comunidade) em coordenação com organização internacional CIVICUS. |
| 2007a. | (January-March) – FAO-Mozambique: Strategy and planning of key priorities for 2007-2010: towards a performance of Excellency. Not published. |
| 2007-06. | Co-author of the study on the "Socio-economic Development in Niassa Province (1997-2005), a work commissioned by the Niassa Government to the Ernest & Young Lda. |
| 2006a. | "Proposta duma política de melhoria salarial viável e sustentável: opções e cenários alternativos". Draft written up together with Francisco Fernandes, Susana Toscano and José Sulemane. A seminar based on the paper with power point slides was presented to the UTRESP on June 6, 2006.(PDF) |
| 2006-05. | Senior Rural Development Expert assisting in the overall coordination of the Mozambican Rural Development Strategy (RDS) formulation process and integrating the inputs received from the various consultants, government departments, cooperating partners and other stakeholders in the contrary, under the overall operational supervision of the FAO Representative in Mozambique.(PDF). (PDF) |
| 2006-05. | (August 2005 to August 2006) – Technical team-leader of the Consultant to work closely and assist the Technical Unit for Reform of the Public Sector (Unidade Técnica da Reforma do Sector Público, UTRESP) to design the salary policy and the plan for its implementation in 2006. |
| 2005. | "Diagnóstico, visão estratégica e programa de acção" (Diagnosis, strategic vision ad and action plan on salay policy for the Mozambican public service). Draft written up together with Francisco Fernandes, Susana Toscano and José Sulemane. A seminar based on the paper with power point slides was presented to the UTRESP and CIRESP led by the Prime Minister (18 October 2005). (PDF 1). (PDF 2). (PDF 3). |
| 2005-04. | (October 04- February 2005) – "Draft Methodology and Procedures for PARPA II", a sub-project of "Harmonization and Modernization of Planning Instruments" Project, 18th October to 15th December 2004. |
| 2004d. | Poverty and Social Impact Analysis (PSIA) Capacity Building: Lessons Learned from Pilot Policy Studies and Recommendations for Forward-looking Action, as part of the Capacity Building for PSIA Project, from 01/09/04 to 31/12/04, for The Secretary of State for International Development at the Department for International Development, 1 Palace Street, London, SW1E 5HE ("DFID"). |
| 2004c. | "Maputo Development Corridor (MDC): Evaluation of First Phase", a joint project coordinated by Antonio Francisco for the CESO-Mozambique and Ig Schutte for the CSIR. The MDC was initiated for a number of specific objectives, which constituted a mixture of "enabling factors" (e.g. investment in transport infrastructure and institutional arrangements) and "desired outcomes" (e.g. macro- and socio-economic impacts). (http://maputo.csir.co.za) (PDF) |
| 2004b. | "Zambezi Valley Development Strategy: a Business Strategic Programme for Success", document in progress for the Gabinete do Plano e Desenvolvimento do Vale do Zambeze (GPZ) e The Zambezi Valley Spatial Development Initiative. (PDF) |
| 2004a. | Director of a research Project in progress entitled "Study of the variation of HIV/AIDS prevalence in Mozambique: Causes and Determinants". This research project is undertaken by CEP-UEM and financed by The FUTURE GROUP International. |
| 2003e. | The Nacala Development Corridor (NDC): Socio-economic development perspective, prepared by António Francisco and Amilcar Tivane, and presented at the Nacala Development Conference, 27-28th February 2003. (PDF) |
| 2003d. | Project Director of the "Human Resources Development for the Mozambican Development Corridors" study undertaken by the ETC International, commissioned by The Development Bank of Southern Africa Limited (DBSA). (PDF) |
| 2003c. | Livestock Study – Project Director and Team leader of the "Extension of the Study on Agro-Industrial Processing in the Limpopo Corridor for the Livestock Sector referred below. Work prepared by Antonio A. da Silva Francisco, Marco Machado and Filomena R. dos Santos. (PDF) |
| 2003b. | "Inception Review of Project Progress on Support to National Statistical Institute (INE)" up to date on Scandinavian support to the INE and appraisal of five-year project for continued Scandinavian support. The consultancy was undertaken by the T&B Consult commissioned by for The Danish Foreign Ministry, Danida and led by Jens Erik Torp. |
| 2003a. | (15-day March) – Consultancy on the "Environmental Strategic Assessment of the Poverty Reduction Strategy Plan – Mozambique" undertaken by Jens Erik Torp (Economist and PARPA specialist), Jakob Kronik (Environment specialist), António Francisco (Economist-Demographer and PARPA specialist) for the T&B Consult commissioned by for The Danish Foreign Ministry, Danida and led by Jens Erik Torp. |
| 2002b. | (June-September) – Project Director and Team leader of the "Agro-Processing Sectoral Study" in the Limpopo Valley – Mozambique, undertaken by a consortium comprising four specialists from the ETC International and two from the SEED Company. (PDF) |
| 2002a. | (March-April) – "Experiences and Perspectives on AID Reporting and Monitoring Practices: The Case of Mozambique". Paper presented at the meeting of the OECD/DAC Task Force on Donor Practices Subgroup on reporting and Monitoring, Paris, 22 April 2002. The report was commissioned by the Swiss Agency for Development and Cooperation (SDC) and presented at the meeting held on the 22 April 2002, at the OECD Headquarters in Paris. (PDF) |
| 2001c. | (November-December) Team leader of a Consulting Service for the ETC International, in the execution of the "Socio-Economic Benefits and Investment Opportunities Arising from the Proposed Rail Link Between Chibuto and Macarretane", commissioned by the Limpopo Valley Spatial Development Initiative (LVSDI. The study has already been conclude and accepted by the Client. Work prepared by Antonio A. da Silva Francisco, Filomena R. dos Santos and Custódio E. Mucavele. (em PDF) |
| 2001b. | (May-July) Consulting Services for the "Development of the Inhambane Region and the Assessment of the Economic Role of the Ports of Inhambane and Maxixe". The project was led by Consulmar, which also acts as engineering consultant in Mozambique, with support from Scott Wilson Kirkpatrick, of the United Kindgon. (em PDF) |
| 2001a. | Cairo+7: População e Desenvolvimento em Moçambique (Population and Development in Mozambique). Principal author-editor com Cristina Matusse, Fonseca Machaúle et al. Departamento de Programação Macroeconómica. Maputo: Ministerio do Plano e Financas (in process of being printed). (PDF) |
| 2000b. | Plano de Acção para Redução da Pobreza Absoluta (2000-2004) (Absolute Poverty Reduction Action Plan), Department of Macroeconomic Programming in the Ministry of Planning and Finance. |
| 2000a. | Perfil Provincial de Pobreza e Desenvolvimento Humano (Provincial Profile on Poverty and Human Development) for each of the 11 administrative provinces of Mozambique. Maputo: Department of Macroeconomic Programming in the Ministry of Planning and Finance (see details Appendix 2 a list of "Research Work and Scientific Report). |
| 1999. | Cairo+5: População e Desenvolvimento em Moçambique (Population and Development in Mozambique). Principal author-editor com Cristina Matusse, Fonseca Machaúle et al. Departamento de Programação Macroeconómica. Maputo: Ministerio do Plano e Financas (PDF) |
| 1998c. | National Human Development Report 1998. Mozambique, Peace and Economic Growth: Opportunities for Human Development, eds. António Gumende (Executive editor) and António A. S. Francisco (Principal Coordinator). Maputo: United Nations Development Programme (UNDP). |
| 1998b. | (April-May) – Prepare the final draft of the National Population Policy which was presented and approved at the National Conference on Population Policy held in July 1998, and is in process of being submitted to the Council of Ministers for approval. (PDF) |
| 1998a. | (January) – Review, improve and edit the 1997 Mozambique Demographic and Health Survey (MDHS) – Final Report, (including the Portuguese version of the Summary Report), which marks Mozambique´s first participation in the worldwide Demographic and Health Survey (DHS) programme. |
| 1997-96. | (December 1996 to end of February 1997) – Consultancy for National Centre for Development Studies to design, prepare, organize and coordinate the Graduate Studies in Demography preparatory course. |
| 1994. | (May) – Consultancy for the Land Tenure Center (LTC), University of Wisconsin – Madison, to presented the research finding at a National Land Conference in Mozambique, 25-27 May 1994. This included a trip to Mozambique and the presentation of two co-authored papers: (1) 'Legal uncertainty, land conflicts and tenure insecurity in the peri-urban areas of Maputo' by Steve Boucher, António Francisco, Laurel Rose, Michael Roth, and Fernanda Zaque. (2) 'Emerging land market and land conflicts in the peri-urban green zones of Maputo: the discord between law and practice' by Michael Roth, António Francisco, and Steve Boucher. |
| 1993. | (May) – End of an eight-months consultancy for the Center of African Studies, Eduardo Mondlane University – included a review and editing of a book on Women and Maintenance called O Direito a Alimentos e a Mulher em Mocambique: Estudo de Casos na Regiao Sul' (The right to maintenance and women in Mozambique: case studies of the southern region). |
| 1993-91. | Co-director of Mozambican research on financial markets, under Phase II of the Peri-Urban Project. This second phase of the peri-urban research agenda for Greater Maputo emphasized the role of the Banco Popular de Desenvolvimento in the Maputo peri-urban area and formal-informal fiancial market linkages of its peri-urban clientele. In particular, the report reviewed the performance of the BPD as a lending institution; investigated the performance of the standard financial ratios from 1983 through 1991; documented the supplier and client level informal financial networks characteristic of the BPD borrower-clientele. |
| 1992. | Individual paper on risk analysis focused on the particular case of Banco Popular de Desenvolvimento, as part of the research on financial markets, under Phase II of the Peri-Urban Project. |
| 1991e. | (July-August) – Consultancy for the MOZ/89/012 Project (UN/DTCD) in the Ministry of Cooperation consisting of monitoring courses on Planning, Identification and Formulation of Investment Projects, in two provincial capitals (Quelimane and Nampula), over a period of one month in each city. |
| 1991d. | (Março) – 'Estudo de viabilidade económica e financeira". Projecto de investimento de exploração pesqueira, aprovado pelo 'Programa de Desenvolvimento das Pequenas e Medias Empresas (PDPME's), Banco de Moçambique, Maputo. (PDF) |
| 1991c. | (August-September) – Preparation of an annotated bibliography for the Land Tenure Centre (LTC), University of Wisconsin-Madison, comprising 487 items on the evolution of land tenure systems in Mozambique. |
| 1991b. | (May-June) – Consultancy for the Project MOZ/86/PO5-ILO/FNUAP aiming at elaborating an 'Annotated Multidisciplinary Bibliography on Population and Development in Mozambique'. |
| 1991a. | (January-April – Co-director and investigator in the first phase of the Peri-Urban Research Project in Maputo. The research involved three universities from the United States: the Department of Agricultural Economics at Ohio State University (OSU), the Land Tenure Center (LTC) at the University of Wisconsin-Madison, and the Institute for Development Anthropology (SARSA program) in New York. Phase consisted of a baseline survey and Phase II move into in-depth surveys the three main markets. |
| 1987. | (July-October) – Leader of a team created by the Primer Minister of the Government of Mozambique to carry out a research project in collaboration with the World Bank (assisted by Donald W. Larson from Ohio State University). The completion of this project was one of the conditions for release of the second section of the Second Rehabilitation Credit by the World Bank. The aim of the study was to evaluate the experience in the fruit and vegetable market over the two first years following the deregulation of prices in May 1985. |
| 1987-85. | Individual research project towards the degree of master in economics concluded in May 1987. The research project focused on 'Production and comercialization of fruit and vegetables from the outskirts of the City of Maputo in the context of the deregulation of prices'. The thesis appeared at a crucial stage of economic reforms in Mozambique and became immediately a source used by other individual researchers and international agencies, such as the World Bank in a 1988 document entitled Mozambique Agricultural Sector Survey. |